About
Since 2005: Over a decade of Big Band sounds
Harborough Big Band is a community-based Big Band established originally as Brass Wind and Fire in 2005. The band is made up of a group of passionate music lovers, each with years of musical experience, who pride themselves on performing to the highest of musical standards.
Led by Musical Director Tony Rifugiato, the bands' repertoire ranges from 1940's big band sounds, such as Summertime and Fly Me to the Moon, through to modern ballads including Skyfall and Mercy.
The band is available for hire for celebrations and community events across South Leicestershire / North Northamptonshire.
For booking and general enquiries: Get in touch
Keep in touch: Like us on Facebook Follow us on Twitter Sign up for our newsletter *
* Sign up to get alerts for our latest gigs, we won't bombard you with emails and we will never share your information with anyone else. You can opt out at any time.
Blog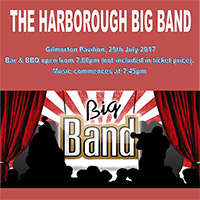 Come and listen to live music performed by the Harborough Big Band at the Gilmorton pavilion, Kimcote Road, Gilmorton on Saturday, 29th July.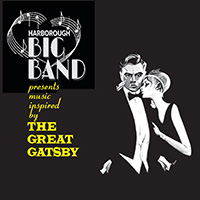 On Saturday 18th November, Harborough Big Band present music inspired by  "The Great Gatsby".
Previous
Next